About Us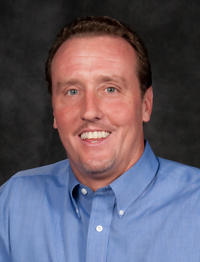 Greg Williams
is the Director for Marriage Outreach (Kentucky Marriage Movement) with The Family Foundation and President/CEO of IP315 Ministries. Greg is married to Ami Haid Williams and they have three children, Lansing, Harrison and Haidyn. Greg graduated from Harrison County HS (1979) and then attended Transylvania University, Lexington, KY – BA, Accounting (1984) and the University of Kentucky, Lexington, KY – BA, Business Education (1988) and Georgetown College, Georgetown, KY – MA, Secondary Education (1999).
Greg began his professional career as an accountant at Deloitte, Haskins and Sells (1984 – 1986). From there he went into playing professional basketball, Ambassador/Basketball Player – Ireland (1987), Athletes In Action European/Asian Tour (1987). Greg was a Teacher/Basketball Coach/Athletic Director (1988 – 2002) at the following schools: Tates Creek HS, Scott County HS, Lexington Christian Academy, Fayette County Public Schools and Transylvania University and currently coaches at Summit Christian Academy (elementary and middle schools) and Trinity Christian Academy (high school varsity team).
Greg loves to spend time with his wife, Ami and play with his kids, Lansing, Harrison and Haidyn. He is/has been on the Board of Directors of Women for Life, FamilyNet and Building Healthy Marriages Partnership and Reformation Ministries International Corporation as well as Commonwealth Marriage Initiative Task Force and the Healthy Relationship Skills Ministry Team for the
Association for Marriage and Family Ministries
. Greg really enjoys reading, speaking, singing, and playing basketball and various other sports (tennis, swimming, etc.).
Greg is the host of a monthly character education cable TV show entitled "Character Matters" (since July 2003). He also hosted "Character Minute" – radio spots that highlight and encourage character understanding and development.
Greg started IP315 Ministries as a result of churches, couples and individuals constantly seeking a deeper relationship with Christ and a desire to see the effects of this priority relationship on every part of their personal lives, relationships, marriage and family as well as the Church.